Schoolchildren may soon have an exciting new book in their literature curriculum, if author Christine Mason and retired teacher Breta Holgers have anything to say about it.

In her recently published children's novel, "The Mystery of Nan Madol," Mason, a Scotts Valley, California resident and former constitutional lawyer, takes readers on an adventure to Nan Madol -- an abandoned ancient city on the island of Pohnpei in Micronesia that has been described as the "Venice of the Pacific."

The story follows two American children as they learn about themselves while fighting for survival and discovering the myths and secrets of the ruined city during an adventure in the Pohnpei wilderness.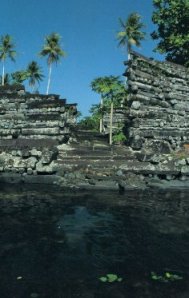 The mystery surrounding Nan Madol is that no one knows how the gigantic stones used in the city's construction were carried to the site from known quarries on other islands.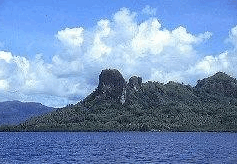 "It's one of the great mysteries of all time," said Mason, who taught art and photography in Pohnpei as a member of the Peace Corps in the 1970s and based parts of the story on her experiences there.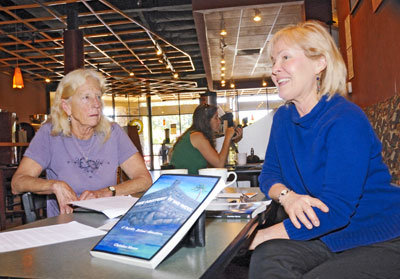 The tale, Mason said, has a preservationist theme and particularly follows the growth of the character Sidney, a 13-year-old girl who leaves big-city life in California and learns the importance of shedding cultural expectations, making ethical decisions and living simply.
"It's about finding your own way in life," she said.
Mason said that one of her hopes was to capture the imagination of young readers by presenting a way of living that is unlike anything they would have experienced growing up in the United States.
"The heroine represents a lot of young girls at her age," said Mason. "You don't realize how hectic (life in America) is until you leave it."
Holgers, who taught fourth and fifth grades at Brook Knoll Elementary School for 40 years before retiring, collaborated with Mason to create a reader's guide companion for the book that includes sample comprehension questions and a selection of vocabulary words for use in a classroom setting.
"(The culture of Micronesia) is a culture I'd say no one's really familiar with," Holgers said.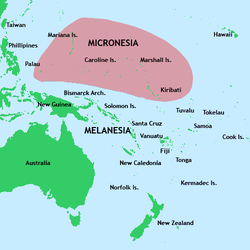 "Environmental sensitivity, issues of basic happiness and simple living — those are things I'd hope a reader would take from this," she added.
Holger and Mason plan to offer the book for sale at book fairs, and their hope is ultimately to have it become part of a classroom reading curriculum.
Though Mason hopes to get her book into local bookstores, the book and reader's guide are already sold online. Both are published by Los Gatos-based Robertson Publishing.

At a glance:
Title: "The Mystery of Nan Madol," by Christine Mason
Cost: $9.95
Online: Amazon.com, BarnesAndNoble.com and rp-author.com/cmason or from Bookshop Santa Cruz and other booksellers.
This book review originally appeared on June 17, 2011, in the San Lorenzo Valley Press-Banner, of Scotts Valley, California. Republished by permission of Joe Shreve. pressbanner.com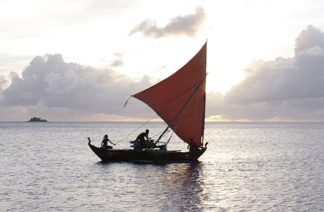 * * * * *

Further Reading:
Nan Madol according to Wikipedia
Micronesia according to Wikipedia
Another review of The Mystery of Nan Madol: "Scotts Valley author's novel transports readers to the heart of the South Pacific" SantaCruzSentinel.com, by Chelsea Hawkins, 06/22/2011