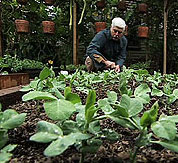 Robert McFalls' new film, HomeGrown is the inspiring story of the Dervaes family – father, son and two daughters – that run a small organic farm in the heart of urban Pasadena, California.

Living off the grid, they harvest more than 6,000 pounds of produce on less than a quarter-acre of land, make their own biodiesel, power their computers with the help of solar panels, and maintain a Web site that gets 4,000 hits a day. The film offers an intimate portrait of urban pioneers living a "Little House on the Prairie" existence in the 21st century.




You can see the trailer for the film above, or at www.homegrown-film.com or on You Tube at http://www.youtube.com/watch?v=z54yRKjiSxA.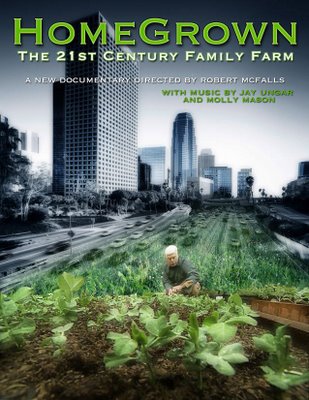 HomeGrown will be screened New York City's Lincoln Center as part of their Green Screens series. They will be holding a SPECIAL ADVANCE SCREENING on November 3rd at 6 PM at the Walter Reade Theater at Lincoln Center (65th & Broadway). It will be the second of two one hour films shown that evening.
HomeGrown is also showing at the St. Louis International Film Festival on November 16, 2008 at 5:15 pm, at the Tivoli Theatre 3, 6350 Delmar Boulevard, St. Louis, Missouri.
Contact:
Robert McFalls
Director/Producer: HomeGrown
This e-mail address is being protected from spam bots, you need JavaScript enabled to view it
Path To Freedom
Founded by Jules Dervaes (Dur-VAYS) in 2001, Path to Freedom is a grassroots, family operated, viable urban homesteading project established to promote a simpler and more fulfilling lifestyle and reduce one family's "footprint" on the earth's dwindling resources.

Since the mid-1980s, all five members of the Dervaes family have steadily worked at transforming their ordinary city lot in Pasadena, California, into an organic permaculture garden supplying them with food all year round. They also run a successful business, Dervaes Gardens, providing salad greens to local restaurants. This helps them fund their purchases of solar panels, energy efficient appliances, and biodiesel processor to further decrease their homestead's reliance on the earth's non-renewable resources.